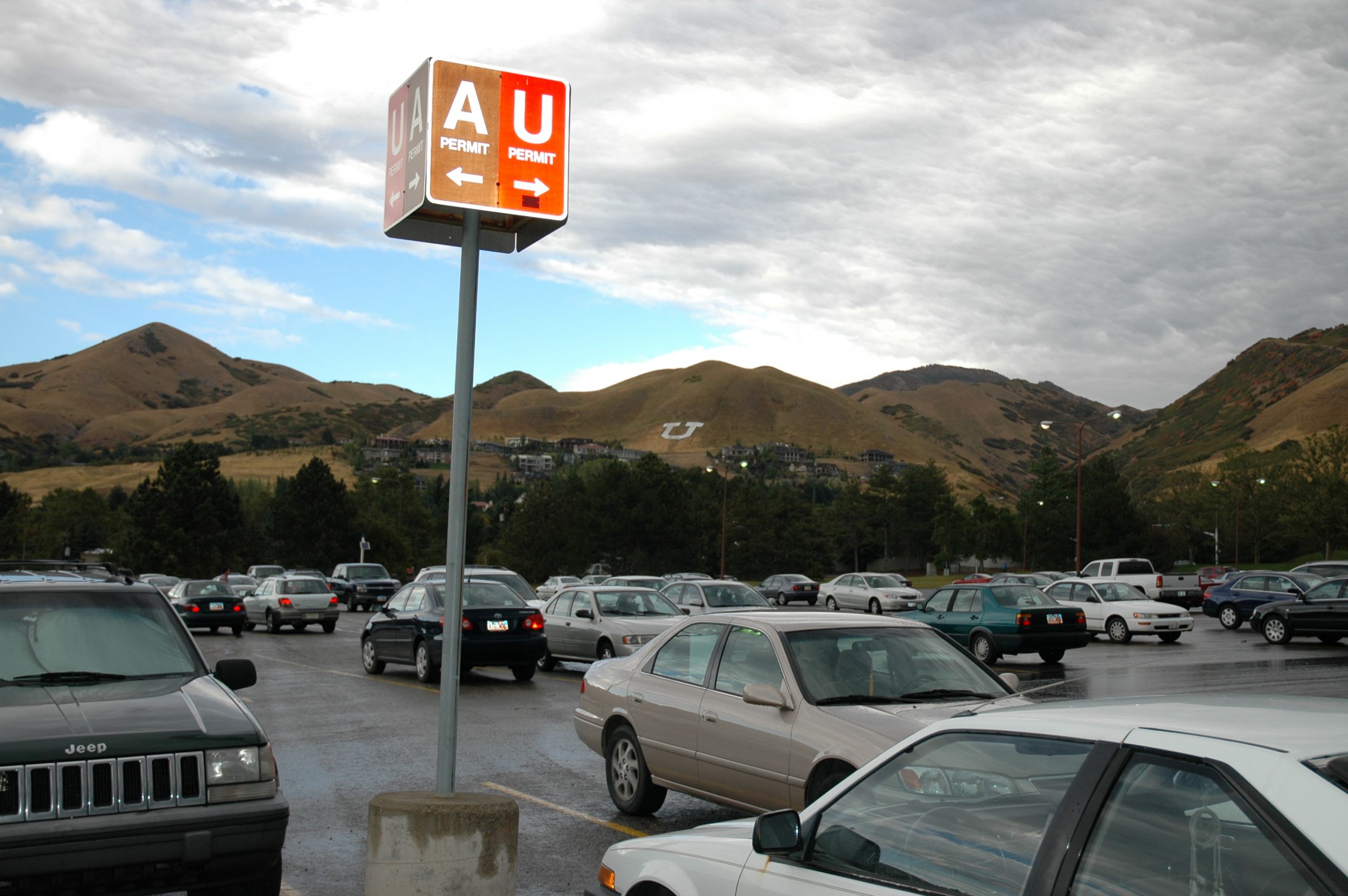 "Where Should I Park?"
---
It's no secret — parking on campus can be challenging. With over 60,000 university students, faculty and staff members, and limited space, it's no wonder why parking is limited at times. Here are a few initiatives Commuter Services is implementing to make parking easier. 
Additional 'U' stalls on campus
A common complaint we hear from students is the lack of parking stalls available during peak hours. As a response, Commuter Services converted 136 'A' stalls to 'U' stalls. This change, effective immediately, allows more students with 'U' permits to park in the following lots:
West Stadium Lot - 31 new stalls

East Stadium Lot - 48 new stalls

Merrill Engineering Lot - 57 new stalls
Though the newest addition of U stalls is a win for students, it still may not guarantee availability, especially during peak hours. If these lots are full, proceed to the Guardsman Lot, located on 500 South and Guardsman Way, which typically has open stalls throughout the day.
'U' after 3 p.m. parking
Parking availability increases later in the day. Students with 'U' permits may park in designated 'A' parking lots after 3 p.m. This safety initiative allows students to park in lots closer to central campus during the evening. However, not all lots have this accommodation, so please take care in reading the signage posted in the lot.
Additionally, students with 'U' permits may park in designated stalls in the Marriott Library and Union kiosk lots after 3 p.m. Not all stalls in these lots allow 'U' permits, so read the signs carefully.
 Check out a map of lots that allow 'U' permits after 3 p.m.
Ride UTA Instead
If you'd like to avoid parking challenges altogether, try riding UTA instead. Students have access to UTA buses, TRAX, and FrontRunner trains at no cost. All you need to ride is your UCard. 
The TRAX Red Line and several UTA bus routes come directly to campus making public transportation accessible to students in the Wasatch Front. Download the Transit app to find a route that works for you.