Visitor and Short-Term Parking
Commuter Services offers several parking options to accommodate visitors, students, faculty and staff members who will park on campus for a few hours a day or a few days a week. 
SHORT-TERM PARKING for part-time telecommuters
---
In response to the increase of students, faculty and staff telecommuting part-time during the semester, Commuter Services is offering a variety of alternatives to long-term parking permits. We encourage individuals who will be telecommuting part-time to consider several factors when deciding whether to purchase a long-term parking permit; how often will the individual be on campus, will they be on campus all day or just a few hours, and where on campus do they want to park. The following options are available to all faculty, staff, or students who determine a long-term parking permit is not needed this academic year.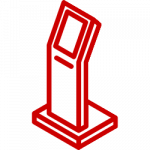 Visitor Lots
Students, faculty, staff and visitors may pay the hourly rate to park in designated kiosk lots on campus.
There are two ways to purchase a parking session:
1. Pay at the Kiosk Machine: Visit the kiosk machines located within the pay lot and follow the prompted steps.
Methods of payment: Credit card and validation coupon code.
2. Pay with MobilePay: Scan the QR code displayed on the kiosk machine to be redirected to the TEXT2PARK website. You can also text the P-Code message (ULOT6, ULOT12, ULOT25, ULOT28, ULOT 33, ULOT64) to "25023" to receive a link to the TEXT2PARK website via text message.
Methods of payment: Credit card only.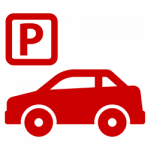 Day Pass
Students, faculty and staff may purchase a Day Pass (ranging from $5-$16 a day) to park in a 'U' or 'A' stall on campus. Visit the Parking Portal to purchase a Day Pass.
Patients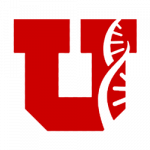 Hospital Patients
Free parking is available to University Healthcare patients.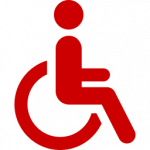 ADA
Visitors displaying a state-issued ADA license plate or placard may park in visitor kiosk lots or Pay By Phone stalls at no charge for up to 2 hours. Parking for longer than two hours in these areas requires payment at the regular posted rate.