Walk & Roll
Campus sidewalks experience high traffic volumes during class change times. Pedestrians have the right of way on university sidewalks, at all times. Anyone riding a device or driving a motorized vehicle on campus sidewalks must yield to pedestrians.
Pedestrians always have the right of way

Call 801-585-COPS if you feel unsafe

Be aware of your surroundings

Call 911 if you witness or are involved in a crash on a sidewalk

Remove headphones and avoid cellphone distractions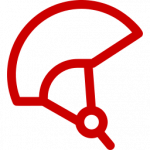 Wear a helmet

Bicyclists have the same rights as motor vehicles

U Police Safety Escort
Many students, faculty and staff need to be on campus at night or at odd hours of the day. The UPolice department is committed to providing free courtesy escort (either on foot or in a vehicle) to any location on campus. This service is available 24/7. Call 801-585-COPS to request this service.

SafeRide
Students who don't feel comfortable walking on campus at night may request a free ride to most locations at the U. SafeRide functions similarly to other rideshare programs like Uber or Lyft, but only operates within university boundaries on weeknights from 6 p.m. to 12:30 a.m.
Download the TransLoc app from the App Store or Google Play to request a ride.

Pedestrians
University Policy 3-232 outlines regulations to make sidewalks safer for pedestrians across campus. 
Pedestrians always have the right of way.

The speed limit for wheeled devices on the sidewalk is 10 mph.

Wheeled devices may be operated on campus bicycle paths and lanes.

Scooters, Skateboards, etc.
All non-motorized devices must obey Policy 3-232.
Always yield to pedestrians.

Skateboards, scooters and other personal mobility devices (including electric powered devices) are allowed on sidewalks but are prohibited from parking lots and roadways.

The speed limit on the sidewalk is 10 mph.

You are responsible for safely operating your non-motorized vehicle on campus bicycle paths and lanes.

Motorized Vehicles
Motorized vehicle on sidewalks must obey Policy 3-233.
Motorized vehicles must always yield to pedestrians and others riding non-motorized wheeled devices.

Motorized vehicles on sidewalks are required to limit speed to 5 mph or less and turn on flashers.

Motorized vehicles need access to the sidewalks for operations or emergency purposes.
Outdoor Racks
The university has over 3,000 bicycle parking spaces across campus for short-term use. Most campus buildings have racks conveniently located within 50 feet of the entrance.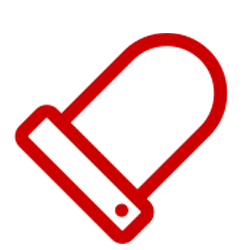 Secure Rooms
Secure bicycle parking is provided at many buildings and vehicle parking garages. To gain access to a secure room, hover over the icon on the Campus Map and call the contact listed.