COVID-19 UPDATE
The Blue, Orange, and Circulator (previously known as the Night Route) shuttle routes are currently operating and are increasing service frequency during peak hours to ensure shuttles are not overly crowded. The Wasatch Express Route will also increase service during the peak hours of 6 a.m. - 9 a.m. and 2 p.m. - 8 p.m. Other shuttle routes serving lower campus, like the Red, Green, Purple and Union-TRAX will remain off the road until further notice.
We ask all passengers to comply with the Salt Lake County Public Health Order 2020-11 by wearing a face covering when riding campus shuttles.
CAMPUS SHUTTLE
---
The Campus Shuttles keeps the university community moving through accessible routes and schedules.
Shuttle service is available Monday - Friday from 6:00 a.m. to 11:30 p.m. — depending on the route.
There is no regular weekend service.
Shuttles are available to the general public at no additional charge.
Any route changes and detours will be updated on our Twitter account.
Customer with Special Needs
Call (801) 581-4189, 24-hours prior for individual service.
Call (801) 231-9058 after 6 p.m.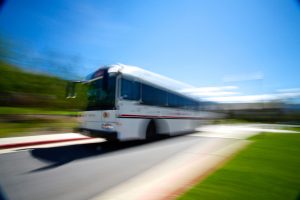 TRACK CAMPUS SHUTTLES LIVE
---
Wondering where the shuttle is right now? Download the Ride Systems app to track the location of all campus shuttles live! With the app, you can also find:
Nearest stop locations
Estimated times of arrival
Additional route information
Insider Tip: Check out the notification feature to receive a text message alert when your shuttle is about to arrive.
Download Ride Systems App

HOSPITAL ON-DEMAND
---
The Hospital On-Demand shuttle is a flexible route providing service to the University Hospital and Research Park.
The shuttle provides service upon request to designated bus stops only.
To request a pick-up, visit uofubus.com, click on Hospital On-Demand, and select your pick-up and drop off locations.
You may also call (801) 581-4189 to submit a request.
After submitting a request, we will send the next available shuttle to your location within 15 minutes.