Dead Car Battery
Call (801) 581-3204 and we'll jump-start your car.

Keys Locked in Car
Call the University Police Department at (801) 585-COPS.

Emergency Ride Home
Call (801) 581-3204 to request an emergency ride home.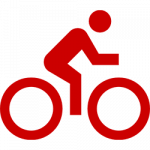 Bicycle Repair Stations
Bicycle repair stations, equipped with tools for minor repairs, are located in various areas on campus.