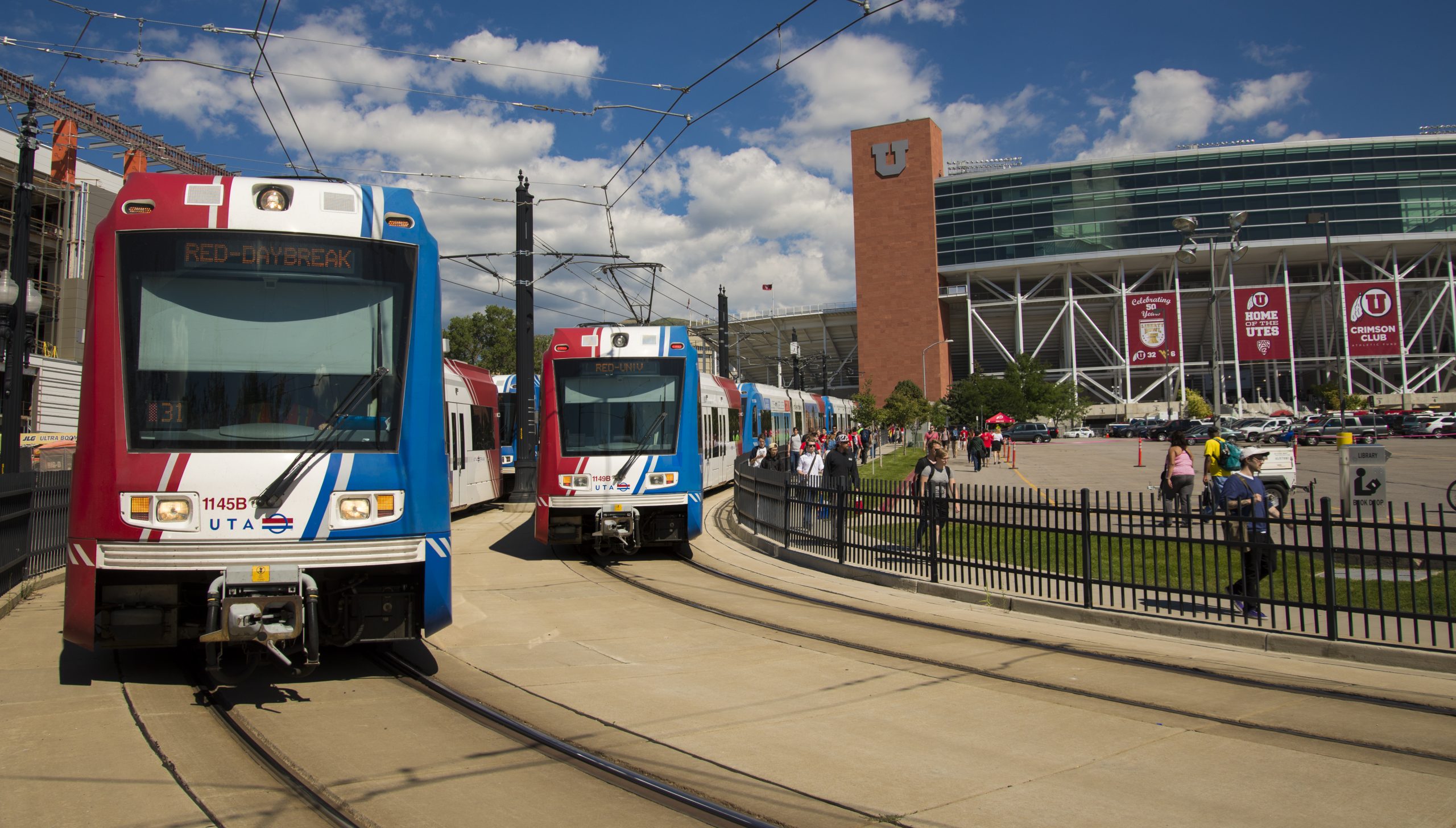 TRAX Stadium Station Construction: August 4-22
---
UTA will replace the 20-year-old TRAX curve rails and concrete on 500 South (University Boulevard) and South Campus Drive. During construction, the westbound lanes on 500 south will be closed, and a TRAX Red Line bus bridge will be in service. Below are details to assist riders and drivers.
TRAX Red Line Riders: 
From Aug. 12th to the 22nd, passengers riding the TRAX Red Line to the 900 East Station, the Stadium Station and the University Medical Center Station will need to ride the UTA bus bridge. The bus bridge will not stop at the Fort Douglas Station. Red Line riders should prepare for 15-to-30-minute delays.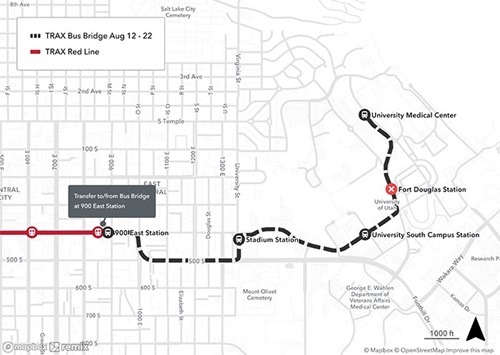 Drivers:
From Aug. 4th to the 18th, drivers traveling to and from the University of Utah campus should prepare for road closures and 30-to-60-minute traffic delays. The westbound lanes 500 South will be closed from Guardsman Way to 1300 East. See the map below to view the alternative westbound detours from South Campus Drive to 400 South and from Guardsman Way to Sunnyside Avenue and 800 South. Additionally, only two eastbound lanes will remain open on 500 South from 1200 East to Guardsman Way.