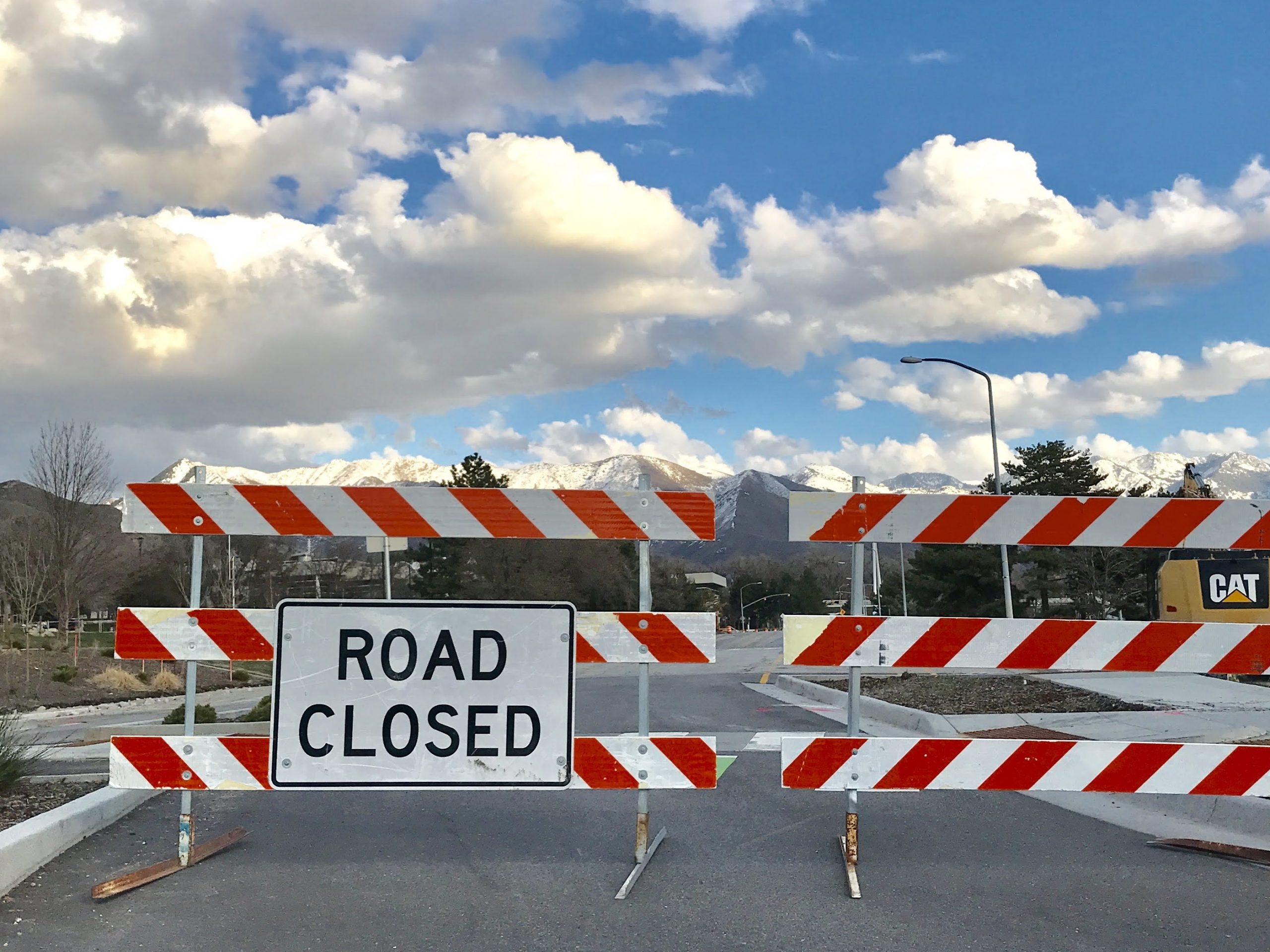 Roadwork on Mario Capecchi Dr. & Wasatch Dr.
---
The stormwater systems located south of Mario Capecchi Drive and Wasatch Drive will be under construction for three weeks, beginning May 17. The necessary road and sidewalk closures will impact motorists, pedestrians, bicyclists and Wasatch Express passengers traveling through this area on campus.
MARIO CAPPECHI
The intersection of Mario Capecchi Drive and Wasatch Drive will be closed for three weeks, beginning May 17. However, one southbound lane and two northbound lanes will remain open on Mario Capecchi Drive.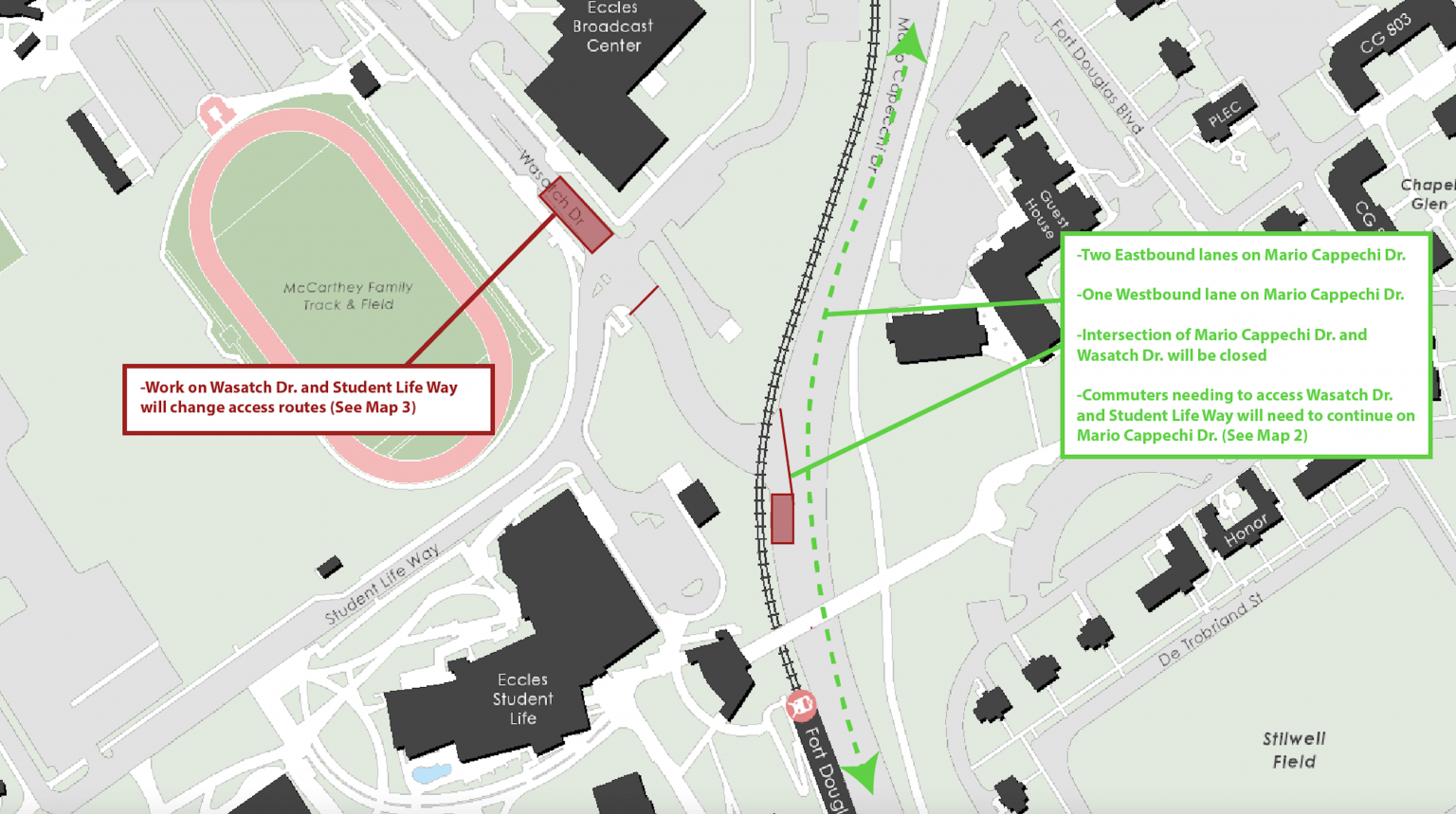 WASATCH DRIVE
Wasatch Drive will also be closed to through traffic for safety improvements. Commuters who need to access Wasatch Drive or Student Life Way will need to travel northbound on Mario Cappechi to North Campus Drive before turning left onto Wasatch Drive.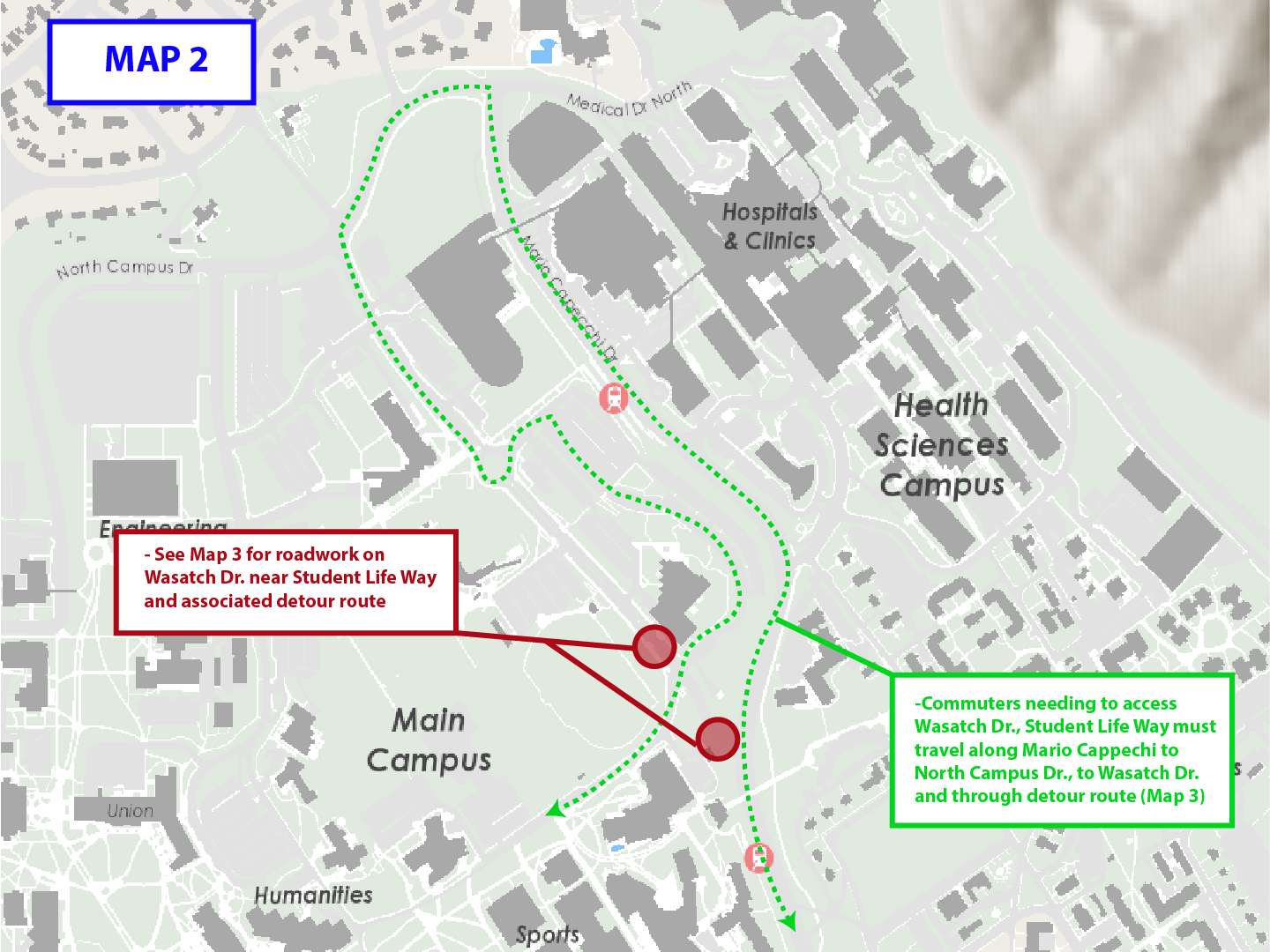 STUDENT LIFE WAY
Commuters may access Student Life Way by following a detour route through the Student Life parking lot (Lot 25) and roadway north and east of the Eccles Broadcast Center, adjacent to Wasatch Drive. Traffic control cones, signs, and flaggers will be in place to assist commuters through the necessary detours.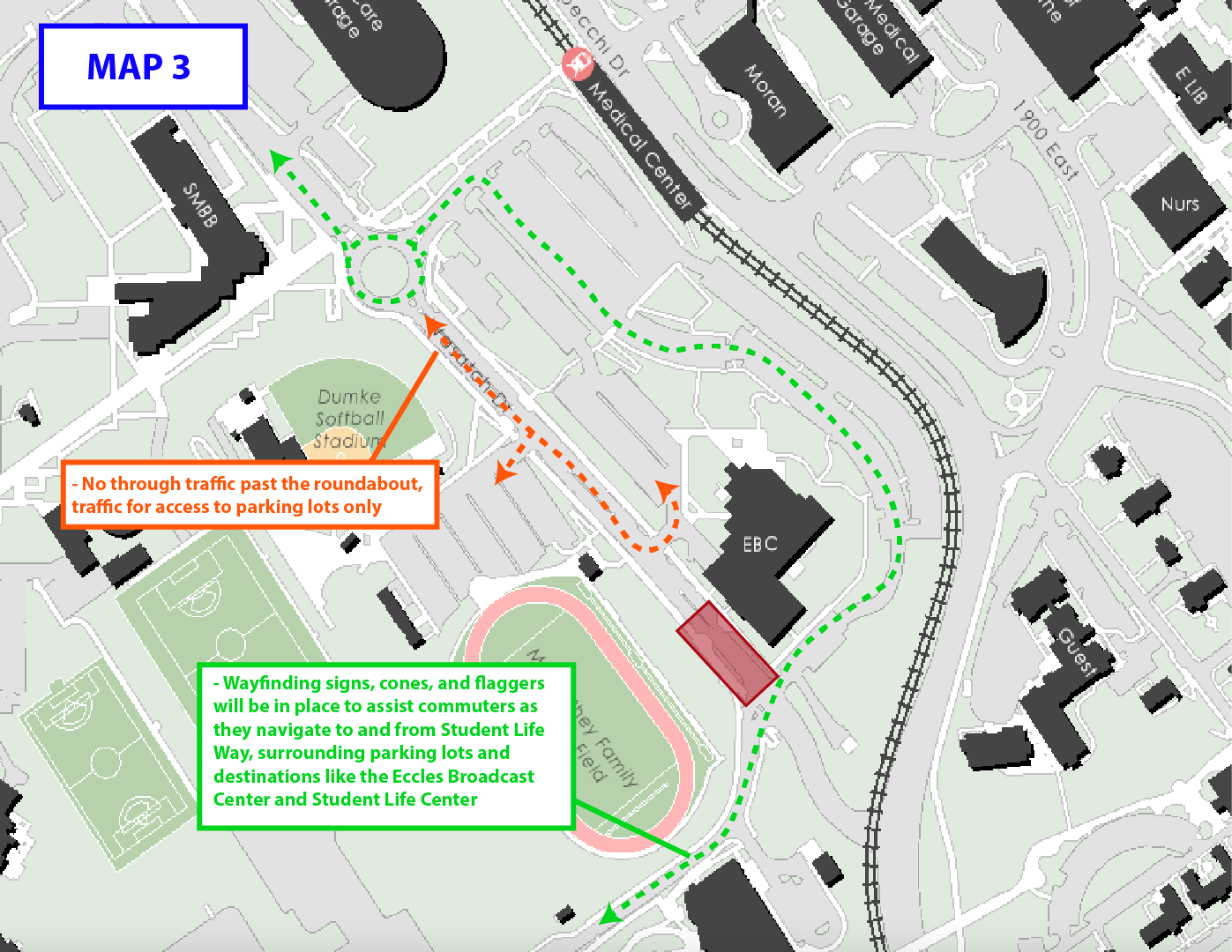 Wasatch Drive and Student Life Way Intersection
The intersection of Wasatch Drive and Student Life Way will be closed. East/westbound pedestrians will need to detour onto the pathway on the north side of Student Life Way, where a mixed-use bike/pedestrian route will be in place. Signs will be posted to assist pedestrians as they travel along this detour. With the closure of the crosswalk on Student Life Way at Wasatch Drive, pedestrians wishing to access buildings/routes on the south side of Student Life Way must travel to the designated crosswalk just east of Lassonde Studios.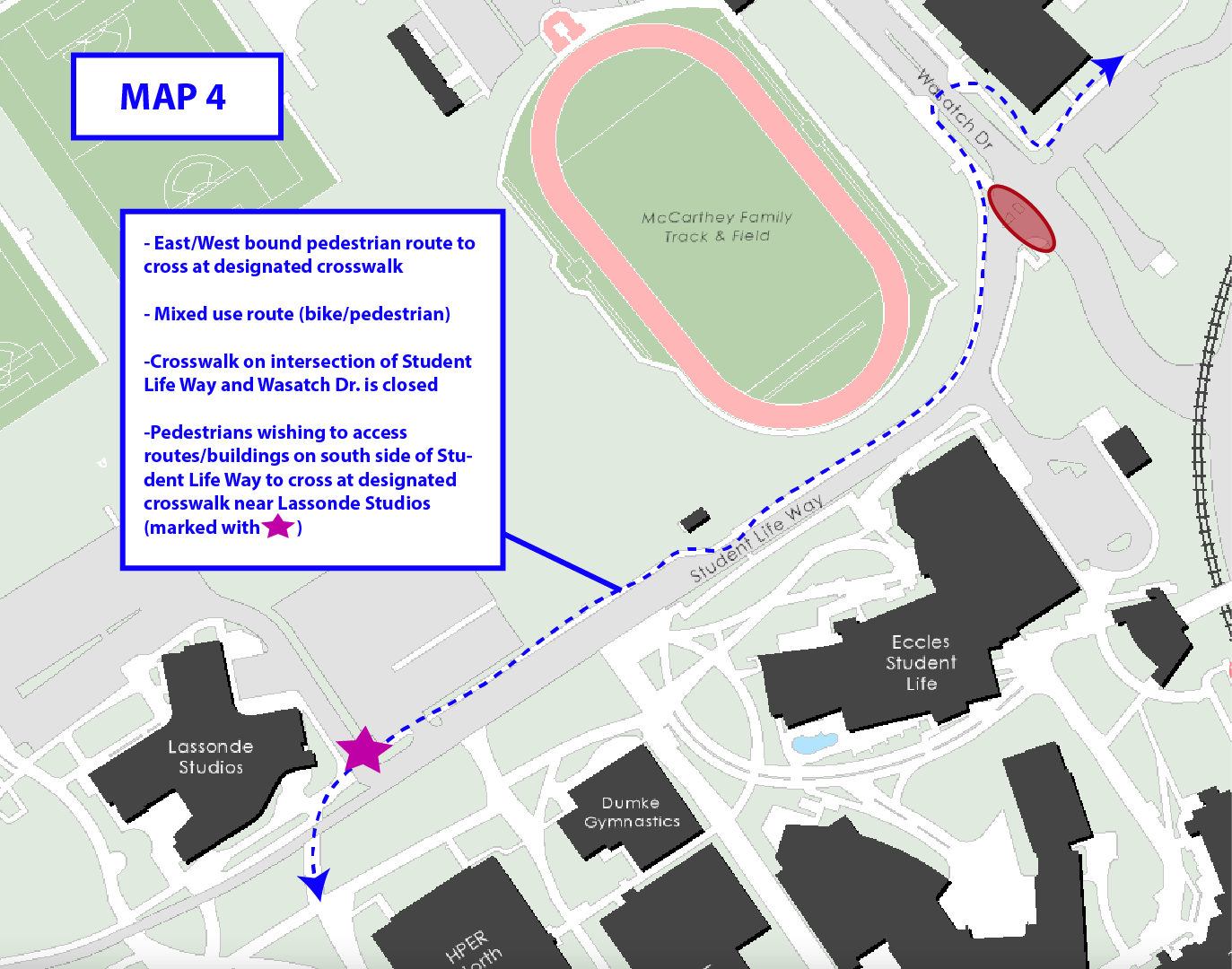 Wasatch Express Route Detour
For the duration of this construction project, the Wasatch Express Route will detour directly to the Ambulatory Garage (Lot 45) through North Campus Drive. Passengers may visit uofubus.com to track all Campus Shuttles live. Call (801) 581-4189 for more information about the Wasatch Express detour.