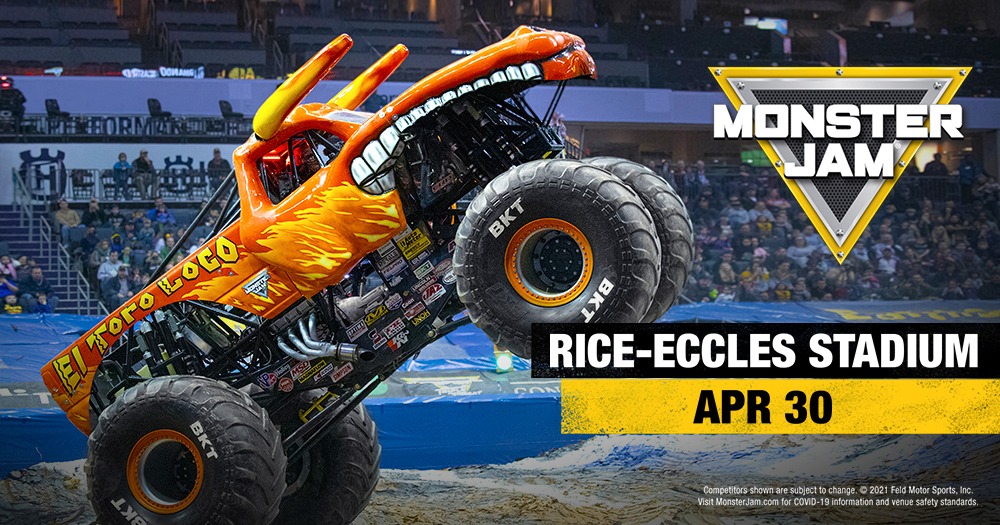 Monster Jam Transportation Impacts
---
On April 30, the Utah Sports Commission and Feld Entertainment, Inc., will host Monster Jam at Rice-Eccles Stadium. University students, faculty and staff traveling near the Rice-Eccles Stadium should be aware of the following transportation impacts.
ROAD IMPACTS
Beginning April 25 at 6 a.m. to May 1 at 6 a.m., the far right (north) westbound lane on 500 South will be closed on game days The north and south sidewalk along 500 South will remain open to pedestrians and cyclists.
After the event ends, all lanes on 500 South will be closed for one hour as attendees exit campus.
PARKING IMPACTS
The south portion of the Stadium Lot (Lot 1) will be closed beginning April 27.
The entire Stadium Lot (Lot 1) will be closed from April 28 – 30.
The ACC Garage (Lot 45 and the East Stadium Lot (Lot 9) will be reserved for event staff on April 30.
The Law Lot (Lot 2), Chemistry Lot (Lot 4), Library Lot (Lot 5), Marriott Library Lot (Lot 6) and Guardsman Lot (Lot 40) will be pay lots for guests on April 30.
All other lots on main campus will be general parking for guests on April 30.
Visit the Campus Map and go to the 'PARKING' section in the menu to find alternative lots.
PUBLIC SAFETY
There will be an increased police presence during the event to direct traffic at all major thoroughfares into the University of Utah campus. In addition, police will be in and around the stadium during the event, then back out into the surrounding areas to direct traffic as the event end. They will be responsible for all traffic and the public safety of the guests, staff, and neighbors before, during, and after the event.
More information about the event is available through the Utah Sports Commission website. If you are interested in attending the Monster Jam event, you may purchase tickets here.