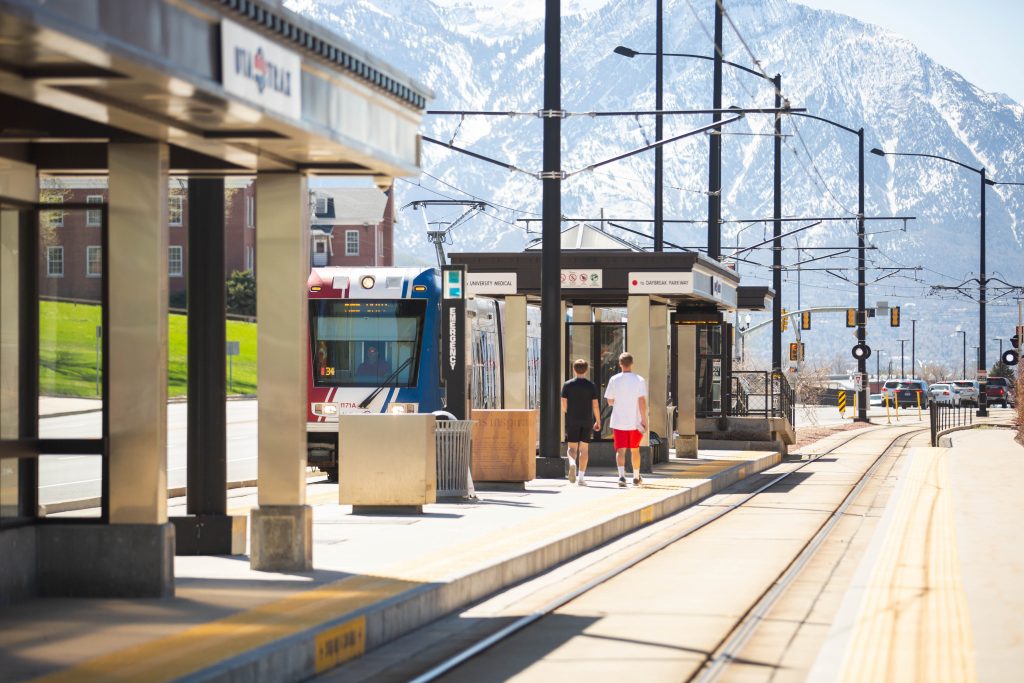 TRAX Construction at MARIO CAPECCHI DR. & SOUTH CAMPUS DR.
---
UTA will replace the 20-year-old railroad curves on the TRAX Red Line at Mario Capecchi Drive and South Campus Drive. From October 4 - 13, TRAX Red Line passengers will experience services delays. Additionally, motorists traveling near the impacted area will experience road closures and detours throughout the duration of the construction project.
TRAX Red Line Passenger Impacts – October 9 - 13:
Due to the construction on Mario Capecchi Drive and South Campus Drive, the TRAX Red Line will NOT stop at the Stadium Station, the South Campus Station, the Fort Douglas Station and the University Medical Station. UTA will operate a bus bridge from 900 East to the University Medical Station. The bus bridge will not stop at the Fort Douglas Station due to road restrictions.
Motorist Impacts – October 4 -13:
Motorists traveling near the construction zone on South Campus Drive and Mario Capecchi Drive should prepare for the following road impacts and closures.
South Campus Drive:

Westbound traffic will be closed from Mario Capecchi Drive to 1850 East.
Eastbound traffic will not be affected.
Mario Capecchi Drive:

Two southbound lanes of traffic will remain open from South Wasatch Drive to Gibbons Street.
Motorists may not turn westbound onto South Campus Drive.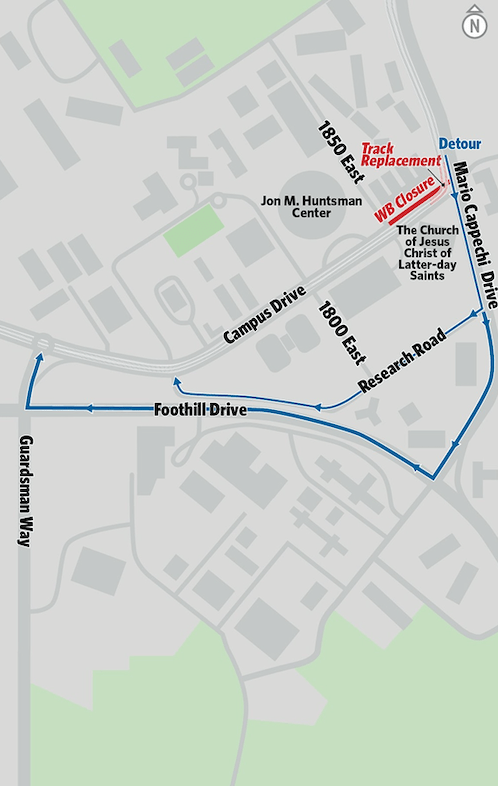 Campus Shuttle Impacts:
The Orange route will detour on Research Road to Sound Campus Drive. Additionally, the Huntsman stop will be relocated west across from the South Campus TRAX station. Visit uofubus.com to view the detour route.