COVID-19 Updates
The safety of our campus commuters is our top priority. We are made several transportation-related changes in an effort to ensure the health of our university community.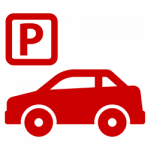 Semester Parking Permits
Students may have different parking needs throughout this academic year as the university transitions to a combination of in-person and online classes. To allow for flexibility, Commuter Services will only sell semester-long parking permits during the 2020-2021 academic year. Annual permits will be unavailable until further notice. Spring 2021 semester permits are on sale December 5, 2020, and are valid until August 31, 2021.

Campus Shuttle
The Blue, Orange, and Circulator (previously known as the Night Route) shuttle routes are currently operating and are increasing service frequency during peak hours to ensure shuttles are not overly crowded. The Wasatch Express Route will also increase service during the peak hours of 6 a.m. - 9 a.m. and 2 p.m. - 8 p.m. Other shuttle routes serving lower campus, like the Red, Green, Purple and Union-TRAX will remain off the road until further notice.
Many students, faculty, and staff depend on the essential service campus shuttles provide. All passengers must wear a face covering when riding campus shuttles. Requiring face coverings on-campus shuttles ensures we can continue to serve the U community in the safest way possible. Our shuttle drivers will continue to wear face coverings and encourage passengers to use the provided hand sanitizer upon entry and exit. Furthermore, all transit vehicles are thoroughly sanitized each night. Commonly touched areas like handrails and seats are sanitized multiple times a day.
Visit uofubus.com or download the Ride Systems app to track all campus shuttles live.

SafeRide
SafeRide will continue to operate Monday through Friday from 6 p.m. to 12:30 a.m. Download the TapRide app to request a ride within the university boundaries.
All passengers must wear a face covering.

UTA
UTA reduced, modified, or suspended multiple bus routes as a response to the COVID-19 pandemic. Other services, like TRAX and the FrontRunner will continue regular service.  Visit UTA's website to learn more about service suspensions and modifications.
UTA requires all passengers to wear a face covering onboard. UTA will continue to implement additional safety and disinfecting procedures that align with the health and safety recommendations from the CDC and the Utah Department of Health.
UTA has assembled a Recovery Task Force to ensure a resilient recovery from the COVID-19 pandemic. This group has been tasked with developing a customer-centric service restoration plan that recognizes the risk levels and geographic variances in our service region. View UTA's Recovery Plan Summary here.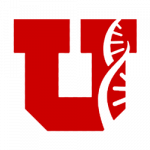 Valet Parking at the University Hospital
Valet ambassadors will no longer park patient vehicles, but will instead guide them to an empty stall. Patients arriving at the hospital will be screened in the valet area to determine if they might have COVID-19. Patients who are determined not to be at risk for the COVID-19 virus will self-park, with the guidance of a valet ambassador, in an area separate from the potential COVID-19 patients.