Lyft Rideshare Programs
Our partnership with Lyft provides three rideshare options, all of which are intended to support university departments' transportation needs. These options can be used for any business travel for campus community or visitors, including out-of-state conferences and airport trips. The accounts are free to set up, your department only pays for the rides you use.

Lyft Passes
Recurring Lyft Pass
The Recurring Lyft Pass works best for departments that will request recurring rides regularly. With the Recurring Lyft Pass, university departments can cover the cost of rides and control where and when the rides are taken. This pass recurs monthly and can be restricted by date, time, and location. Departments provide a list of eligible riders to Lyft who will receive Lyft ride credits. Eligible participants may only sign up by using their '@utah.edu' email address.
One-Time Lyft Pass
The One-Time Lyft Pass is the best option for departments who request rides occasionally or for one-off events. With this pass, departments can purchase codes through the Lyft Event Portal for individuals who need to request a ride. The codes can have a set location, time, or dollar value.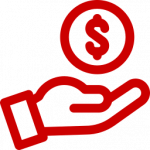 Auto Pay
The Auto Pay program offers hassle-free expensing and allows faculty and staff to bill rides to a corporate account directly.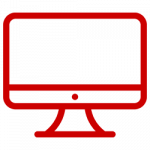 Concierge
The Concierge program allows university departments to book trips on a rider's behalf through a web-based portal. This option enables departments to request rides for individuals who don't have the Lyft app.
Lyft's Health Safety Program
---
In response to COVID-19, Lyft launched the Health Safety Program to implements the following safety measures:
drivers and riders to wear face coverings

Drivers and riders must complete the personal health certification
Drivers are equipped with cleaning supplies and face coverings
Safety Tips
---
Match your ride: Always check that the car matches the license plate, make and model displayed on your Lyft app.

Share your trip info: Share your location and route with a friend or loved one from within the Lyft app

Track with GPS: Follow the Lyft vehicle on the GPS within the Lyft app

Double-check the driver: Ask the driver to say who they are and make sure it matches what is displayed on your Lyft app.